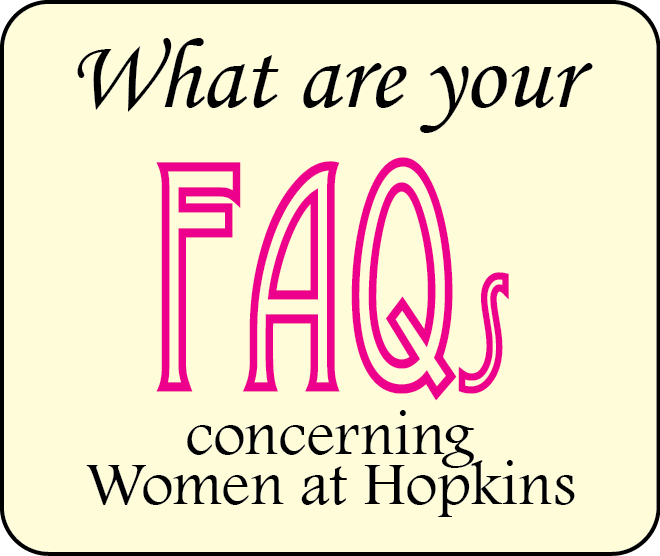 Broadly communicating information on women's issues is one of the goals of the CSW. In preparing our Report Card, our questions ranged from faculty mentorship to child care leave to salary equity. Even within our committee there was uncertainty about policies on some issues. And for the future we hope to make it easier for all of us to be informed.
Towards this end, we are preparing an FAQ with a centralized  list of answers and pointers to resources. If we don't know the answer, we will pursue it through the appropriate channels.
What would you like to know?
Leave a public comment,  email one of us or bring your question to the upcoming Faculty Assembly meeting, and we'll add it to the CSW FAQ list.