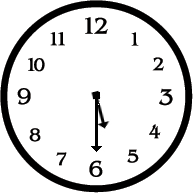 Hope to see you at Mudd Atrium between 5:30-7pm.
Come for the good food and iconic nametags. Stay for the good company and lively engagement with issues of mentorship, community, and equity.
As always, kids are welcome, and what an amazing chance for them to see, dare we say, a Maryland superhero: Senator Barbara Mikulski.
Want to know more? Here's her bio:
Senator Mikulski began her career as a social worker in Baltimore determined to make a difference her community. That determination led her to becoming the first Democratic woman elected to the Senate in her own right and the longest serving woman in the history of the United States Congress. A tenacious advocate, she's stated that it's not about how long you serve, but how well you serve. In 2015, she was awarded the Presidential Medal of Freedom by President Barack Obama.
After retiring from the Senate in 2017, Sen. Mikulski became a Homewood Professor of Public Policy at Johns Hopkins University, where she co-teaches undergraduate courses in Political Science, Sociology, and Public Health. She currently serves on the Boards of the National Democratic Institute and the Baltimore Community Foundation; she has been appointed to the federal Women's Suffrage Centennial Commission and is serving as an honorary Co-chair for Baltimore City's Census 2020 efforts. Senator Mikulski also participates in national speaking engagements related to leadership, innovation, advocacy, and women's empowerment.