Many thanks to Melanie Mossman and her colleagues at the KSAS deans' office for arranging an invigorating gathering for new women faculty today. We were delighted that Betsy Bryan, vice dean for humanities and social sciences, could host the lunch.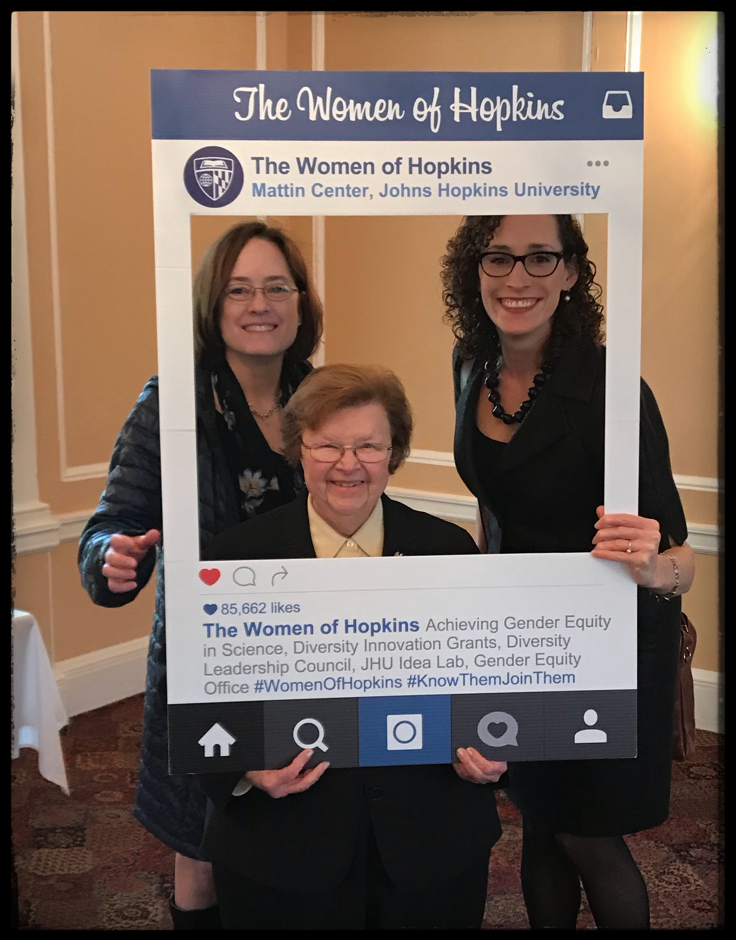 Looking forward to seeing everyone next week at the Faculty Happy Hour, also sponsored by the deans' office and graciously arranged by Ilene McCoy.
The happy hour is Thursday, May 3, 4-5:30, in the Mudd Atrium. Bring a friend! Faculty from Whiting & Krieger of all genders, ranks, and tracks are welcome.
Children are welcome too! We will have jumbo-size Legos and coloring supplies. Our casual, entirely un-enforced discussion topic is Student Evaluations of Teaching.
Professors Karen Fleming, Barbara Mikulski, and Vesla Weaver.