Last week, Karen & I had the chance to sit down and talk with Kimberly Hewitt (Vice Provost for Institutional Equity) and Joy Gaslevic, (Associate Vice Provost for Institutional Equity and Title IX Coordinator). We talked for over an hour in their Wyman Park office and we hope to collaborate on faculty events in the near future . . . . stay tuned.
What is the OIE? Here's the overview, copied from their website:
The Office leads JHU efforts to foster an environment that is inclusive, respectful and free from discrimination and harassment. In its role, OIE ensures compliance with affirmative action and equal opportunity laws, investigates discrimination and sexual harassment complaints, and serves as a central resource for those with disabilities or those who require religious accommodation.
Just last week, the OIE published its 2017 annual report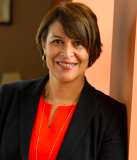 . Vice Provost Hewitt introduces the report this way:
This document—the first annual report for our office—provides background and specific data on the university's response to reports of sexual misconduct and other forms of discrimination and harassment. Our aim in this report, which covers the calendar year starting January 1, 2017, is to increase the transparency of our process and our community's understanding of our work, and provide a baseline against which we can measure our progress in years ahead.
OIE has worked hard to establish solid processes and to improve investigation and report preparation techniques consistent with legal guidance and university values. At this point we believe we have made significant improvements in these areas and are modeling many best practices. We also hear the call from the community to identify ways to maintain the high quality of our work and complete the process more expeditiously. In response, OIE has engaged outside support to identify ways to streamline our approach to cases. We are also adding staff to the office in the coming year. We look forward to the ongoing process of improvement and understand the importance of our role as the principal means for members of the university community to seek recourse for their concerns about harassment and discrimination.