Today's post: some happy news for kids and the grownups who love them.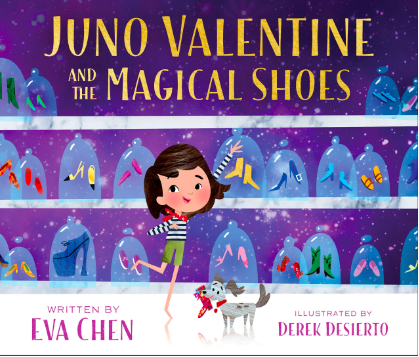 Starting Dec 1, JHU offers grad students and postdocs some support for child care. The HUB reports:
Provost Sunil Kumar and Heidi Conway, vice president for human resources, shared the news in an email to eligible individuals, saying, "In order to pursue excellence together, we recognize the need to support the well-being of both our direct affiliates and their families as we all balance responsibilities at Johns Hopkins and at home."
Hopkins grad Eva Chen (A&S '01) has published a children's book, Juno Valentine and the Magical Shoes. From the HUB:
Juno follows a young girl on an adventure through time to find a lost pair of shoes. Though the book is superficially about a search for the perfect footwear, Chen wanted to push beyond the princess trope: Throughout Juno's quest she tries on shoes that belong to trailblazing women in history—from Cleopatra to Frida Kahlo to Serena Williams—and is transported into their worlds. In the end, Juno decides she's happiest with her own shoes.
image: https://www.amazon.com/dp/1250297265?tag=macmillan-20