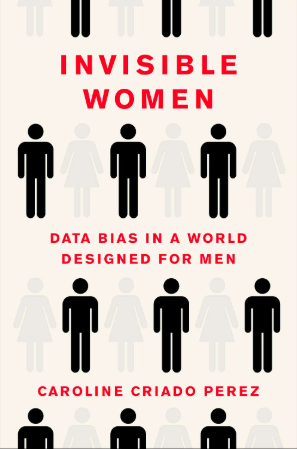 Please join Women Faculty Forum & Dean Beverly Wendland two weeks from today!
Our discussion topic is Mentorship, Community, and Equity.
We all know that bias exists—conscious and unconscious. At this event we'll generate concrete ways to counter those norms and cultivate academic communities in which everyone can do their best work.
This includes looking very hard at the way we do research. To read more about Perez's book, which will be one of our topics of discussions, check out our previous post here.
Image credit: https://smile.amazon.com/Invisible-Women-Data-World-Designed/dp/1419729071/ref=sr_1_1?crid=NTYO9GMY2Q5I&keywords=invisible+women&qid=1571592060&s=books&sprefix=invisible+women%2Caps%2C266&sr=1-1