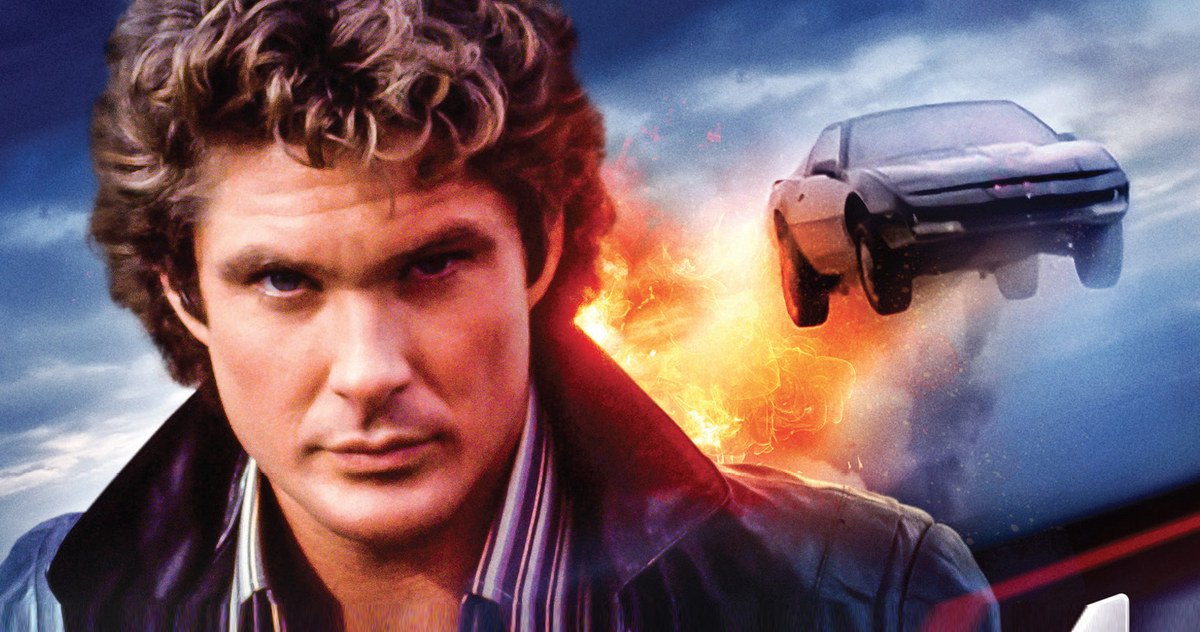 Did you ever see the 80s TV show Knight Rider? With David Hasselhoff and a talking car? Hasselhoff's image now has cameo appearances on the Congrats, you have an all male panel tumblr site, where you too can submit all-male panels for display.
One of my favorites on this site is a conference held this fall in Phoenix called "Everything's Going to Be Different: Creating the Future City." Here's the flyer, with the "Hoffsome" stamp of disapproval: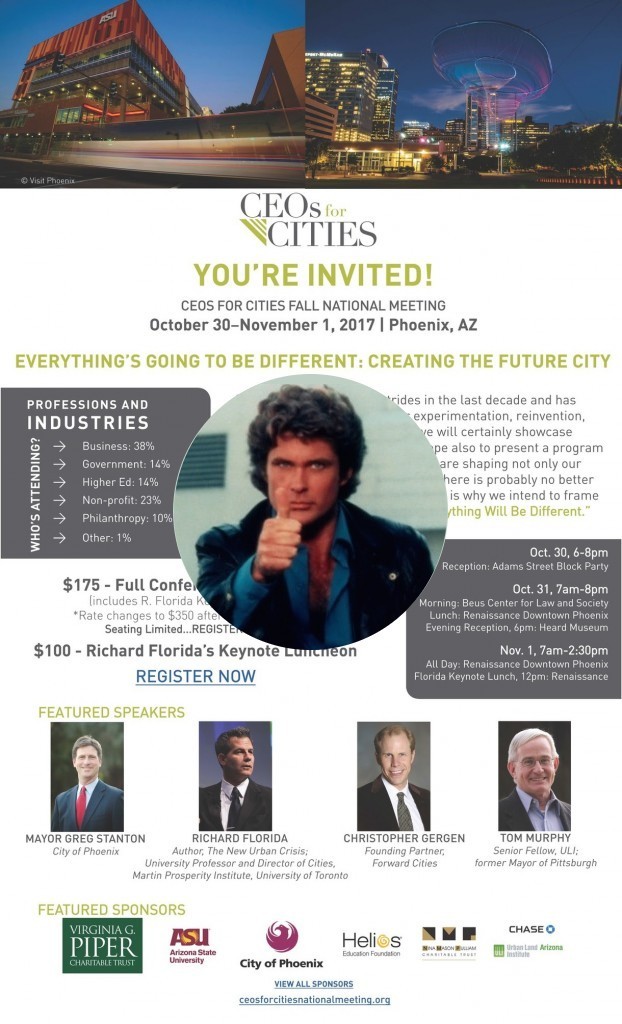 For more substantive news on this topic, read Kelly J. Baker's Chronicle article from January 2017: "Can We Finally End the All-Male Panel?"
An in unrelated news, word is that Hasselhoff is bringing Knight Rider back. Read more & see the image credit here.