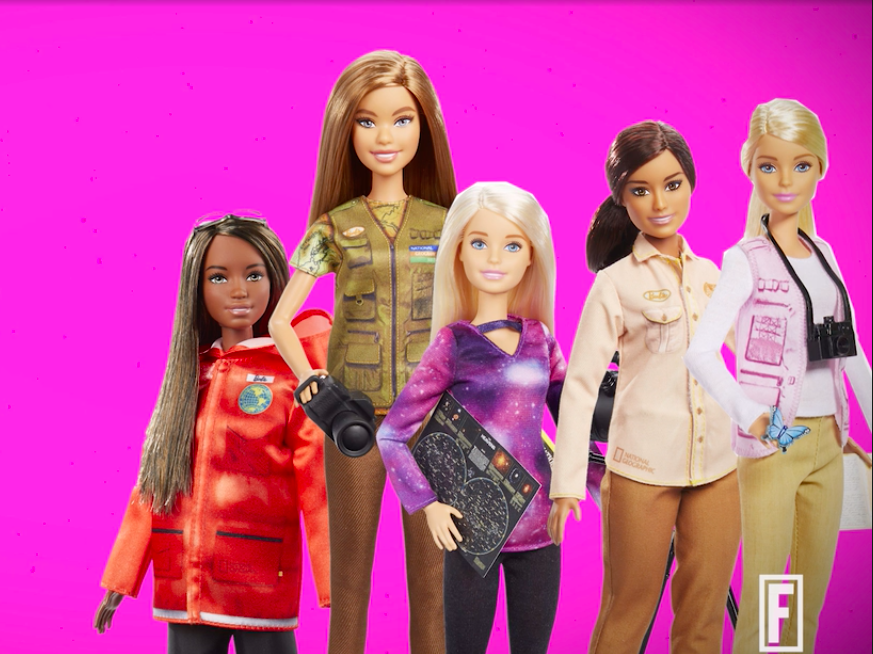 In her op-ed in USA Today titled "Astrophysicist Barbie is perfect. That's not how you attract more girls to STEM careers." UVA biomedical engineering professor Silvia Blemker writes about cultural standards of perfection for women, the academic reality that "criticism is part of the job," and what happens next.
An excerpt is below, but first, yes: that's a polar marine biologist, wildlife photojournalist, astrophysicist, wildlife conservationist, and entomologist. Coming to you in Fall 2019, in partnership with National Geographic.
Back to the excerpt from Dr. Blemker's piece:
The new astrophysicist Barbie, announced by Mattel last month, seems well-intentioned enough: Its goal is to encourage young girls to enter science and engineering fields by wedding Barbie's glamour and intellectual gusto. In reality, it's just another cultural message of unattainable perfection, and our messages of perfection for girls are already keeping them out of STEM work at the highest academic levels.
. . .
Of the grant applications submitted to the National Institutes of Health, fewer than 20 percent are likely to be funded. That means that I have to become OK with the idea that, at least 80 percent of the time, someone is going to tell me that my idea is not good enough.
A recent study showed that women have similar funding success rates as compared to men; however, women tend to apply for grants at lower rates than men. So, while our ideas are equally meritorious, women seem to be more afraid to put their ideas out there. The result? More funding goes to men than women.
If applying for a grant doesn't seem like it should require a thick skin, then consider what a peer review of a science publication feels like.
The primary journal in my field has an acceptance rate of 16 to 19 percent, meaning I have more than an 80 percent chance of getting a paper rejected when I submit to that journal. These papers describe the work that my students and I worked on for years.
A 2018 study suggests that female authors take less risky publication routes: Female authors have especially low representation in top journals that have the highest rejection rates, even though overall acceptance rates of papers with women listed as the first author is higher than those with male-first authors.
What's more, after pouring my heart and soul into teaching undergraduate engineering classes, while some students sing my praise, I've had some students absolutely rip me apart in their anonymous student evaluations. And, there is strong evidence that female professors receive lower student evaluation scores than their male counterparts — particularly if the female professor is young and if the subject matter is mathematics.
Image: http://fortune.com/2019/02/02/national-geographic-barbie-dolls/